Design on a Dime: Classroom Next

Client: Philadelphia Academies and the Philadelphia School District
Milder Office partnered with the Philadelphia Academies to develop and prototype two "New Classrooms" for Roxborough and Lincoln high schools, both here in Philadelphia. The project was supported by a 50K grant from the William Penn Foundation.
 
Working with graduate and undergraduate design students from the University of the Arts – where Jonas Milder has been a full-time faculty member for almost twenty years – Milder facilitated a series of collaborative workshops for freshmen students as well as teachers at both schools.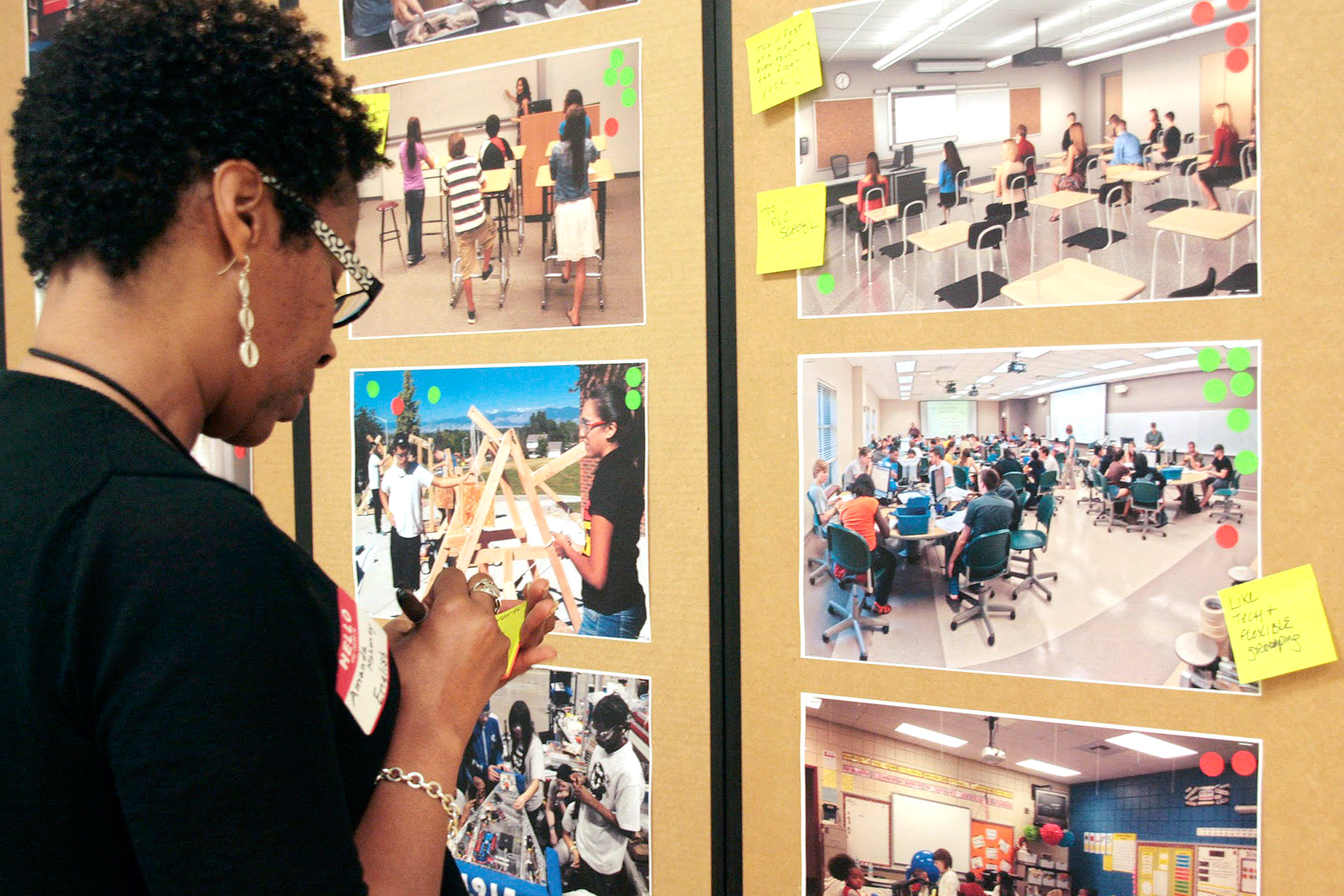 Using participatory design methods and co-creative design tools, these workshops not only raised stakeholder interest about this project, but, more importantly, produced interesting insights and a shared understanding about the opportunities and challenges in education today. Activities started with dot voting a means of discussing available option and creating a visual summary of the participants preferences and interests.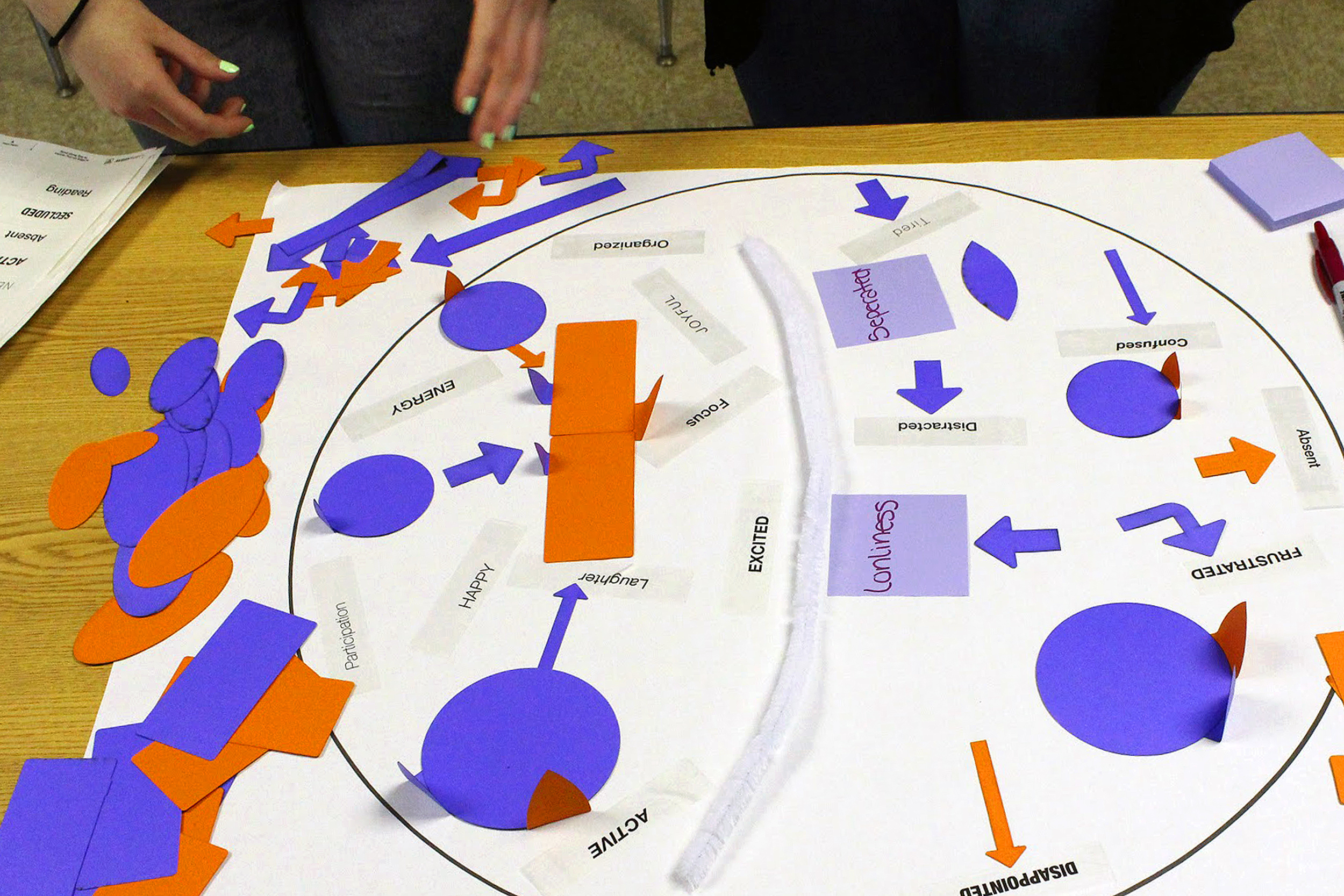 After the brief had been explained and discussed,  small teams were invited to use the Abstract Tool kit to express their ideas about space. The Abstract Toll kit offers a range of shapes and color to facilitate graphing and illustrating concepts without being too literal. The phase is meant to be experiential – how does the space feel? what time of spaces make me comfortable? what is distracting? etc.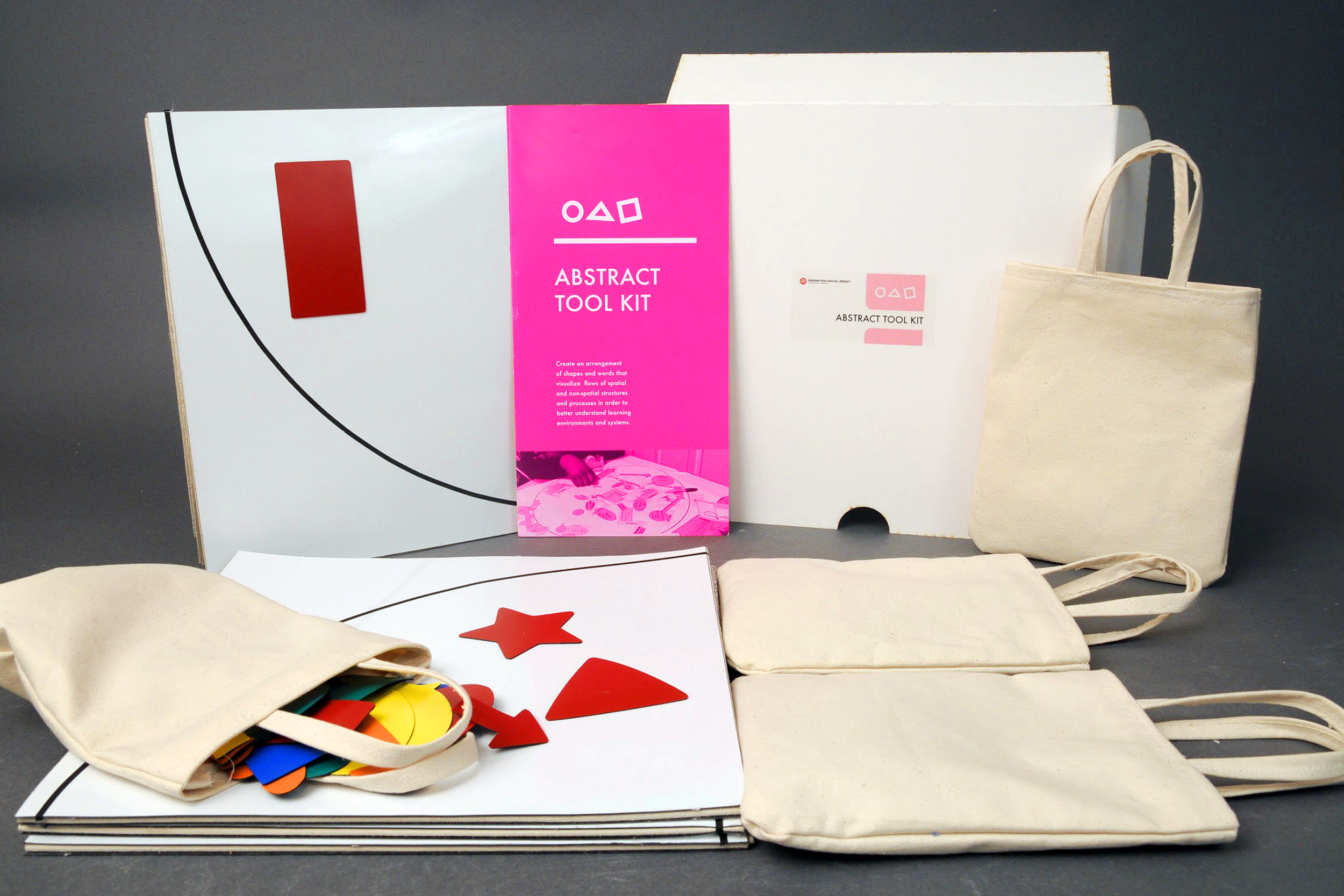 The outcome of this first phase of the project was a 'Learning Tool Kit', designed to further facilitate the conversation and collaboration between students and faculty at both schools.
Transforming Spaces Based on Stakeholder Input
Milder Office then took on the design and oversaw the renovation of both classrooms. We developed and delivered a set of mobile storage units and partitions that allow the classrooms to be easily reconfigured on a moment's notice to support multiple learning modalities.
To work within the limited budget, we engineered those units to meet a price point roughly 25% lower than that of similar units our standard furniture system. The rest of the furniture for both spaces (folding tables, stacking chairs, as well as soft seating) are off-the-shelf items from other furniture suppliers.
Both spaces went into service earlier this year. Milder Office continues to work with Philadelphia Academies and the communities at both schools to further develop programming and to assess outcomes.
The Learning Tool Kit can help your team or company 
We are welcome conversations about how using the Learning Tool Kit can help determine issues and develop ideas to improve you learning and working environments.